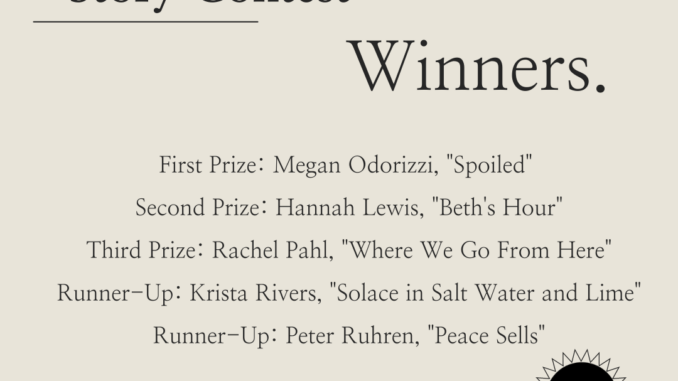 The winners of the seventh annual Voorheesville Short Story contest have been announced! They are:
First Prize ($500): Megan Odorizzi '22, for her story, "Spoiled."
Second Prize ($300): Hannah Lewis '21, for her story, "Beth's Hour."
Third Prize ($100): Rachel Pahl '22, for her story, "Where We Go From Here."
Runner-up ($50): Krista Rivers '21, for her story, "Solace in Salt Water and Lime."
Runner-up ($50): Peter Ruhren '21, for his story, "Peace Sells."
All of the stories will be published online here next week, starting on Monday and Tuesday with our runner-up stories, and then moving to Friday, where Megan Odorizzi's first prize winning story will appear! The top three stories will also appear in the Spring 2021 issue of The Blackbird Review.
Congratulations to all who entered, and especially to our winners!