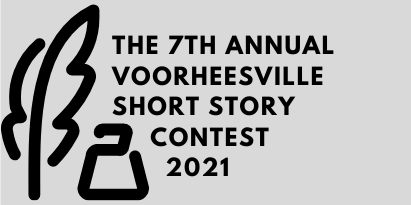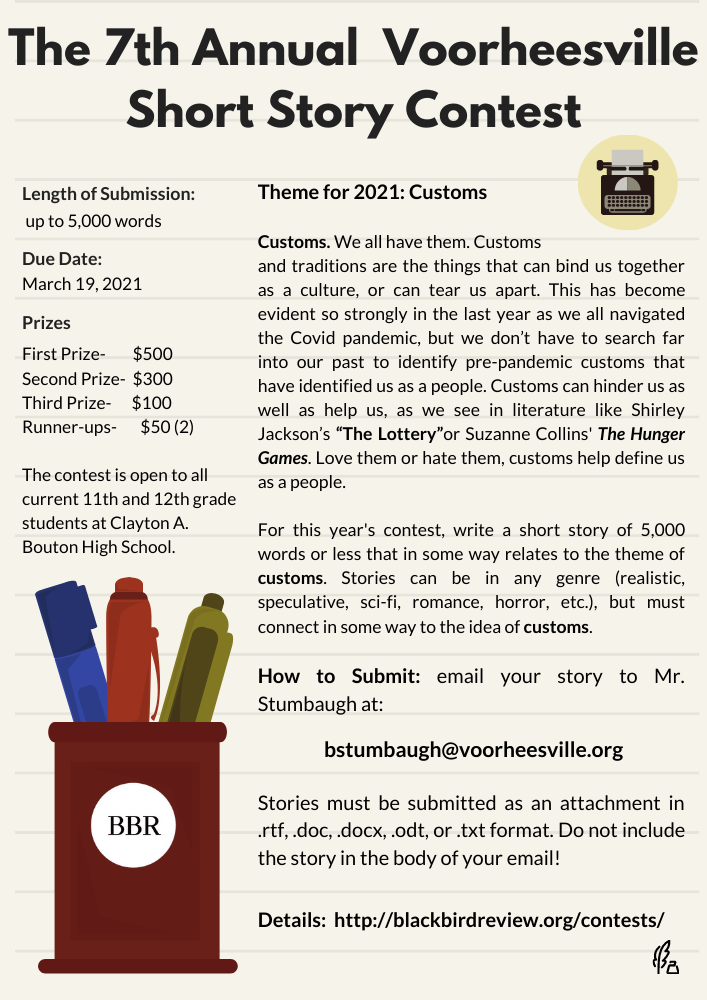 The 7th annual Voorheesville Short Story Contest is now open! Students wishing to enter the contest must submit a short story by March 19 of up to 5,000 words that somehow relates to the theme of Customs.
Students can submit their story by emailing Mr. Stumbaugh at [email protected]. The contest, Voorheesville's seventh, awards prizes of $500 for first place, $300 for second place, $100 for third place, and $50 for two runner-up prizes. The top ten finalist stories will be published online, while the winning three stories will also be published in the Spring 2021 issue of The Blackbird Review.
All details can be found on our Contests page.