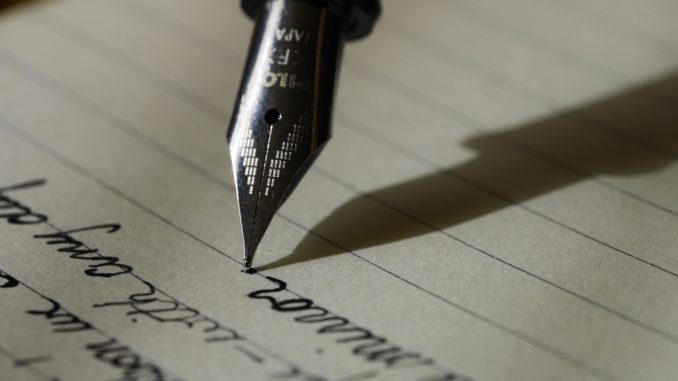 The winners of the 2018 Voorheesville Short Story Contest have been selected! They are:
First Prize ($500)- Olivia Barringer for her story "The Scars" 
Second Prize ($300)- Lindsey Odorizzi for her story "An Afternoon's Adventure"
Third Prize ($100)- Brianna Beck for her story "A Long Way To Go"
Runner Up ($50)- Paige Murtaugh for her story "How My Family Came to Be" 
Runner Up ($50)- Luke Durivage for his story "Savior" 

Other finalists who went on to the second stage of judging are:
Olivia Hansen ("KeKe's Journey")
Samantha Jasinski ("The Journey")
Claudia Reilly ("The Bucket List")
Andrea Rojas ("Timore Experimentum")
Nicky Summerson ("The Shooting Star")
We will kick off our Results Week this weekend, June 2 and 3, by publishing all five second stage stories. These pieces were sent on to the final round of judging at St. Rose. Then, during the week of June 4-8, we will publish one finalist story per day, starting with Luke Durivage's story on Monday and ending with the first prize story, Olivia Barringer's "The Scars," on Friday.
Each story went through a rigorous, two-stage judging process. First, each story submitted to the contest was read by a local panel of judges from the Voorheesville school district (elementary and secondary) faculty and staff. The top ten stories were then sent on to a panel of judges, each a writer/editor in our local community. These judges evaluated the stories, wrote critiques for each, and then selected the top five stories.
Our judges this year were Rone Shavers, a fiction writer and professor of English at the College of Saint Rose; Laurin DeChae, a PhD candidate in Composition & Rhetoric at SUNY Albany and acting editor-in-chief for Barzakh Magazine; and Kenyatta Jean-Paul Garcia, a poet and editor at Rigorous, Altpoetics (which he founded), and  Horse Less Press.
It's exciting to see the level of creativity that poured into each story. Congratulations to all winners, and all who participated!