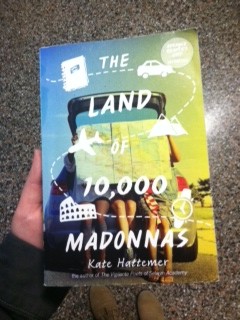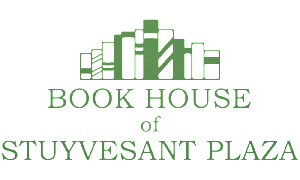 As part of our ongoing collaboration with the Book House of Stuyvesant Plaza, our writers have accepted the challenge of reading and reviewing pre-publication review copies of highly anticipated young adult literature. The reviews are posted here for our readers, but also will be sent to the Book House where they will hopefully be used to inform customers about the books they may want to purchase.We will try to publish one review a week for the spring.
The reviews contain spoilers, so be forewarned!
---
The Land of 10,000 Madonnas
by Kate Hattemer
Published April, 2016
344 pages, Knopf Books for Young Readers
As a reader, if I had to describe this book with one word it would be: confusing. Although I really enjoyed the plot and the basic concept of the book, following the individual characters becomes difficult because so many are involved and the dialogue between the characters is hard to follow. Additionally, I think the author was trying to do flashbacks but even those, as you read, make it hard to follow what's going on, and it's harder when things are switching to further back in time and then switching back to present day.
On a different note, the plot of the book is interesting and definitely a unique idea. I don't think I've ever read a book like this before and I commend the author for having such an original idea because so many books directed towards the age group of middle to high schoolers basically all revolve around the same topics and this book was kind of like a breath of fresh air; it definitely wasn't boring. the only reason I wouldn't want to continue reading was because of the confusion with the flashbacks. For example, "Cal's long legs are tucked to her chest as she sleeps. Ben Reads a German grammar. Trevor cackles at a movie, and Lillian stares out the window, even though the sea and sky alike are black. He is all of them. His edges have blurred." (75); this is confusing because I feel like the author is referring to Jesse,the character who died, but I don't really have evidence to support that thought so I don't know if I'm right in assuming that or not. The concept of the death of someone young and then using his college fund, which he knew he most likely wasn't going to use, to send the people he was close with on a trip to Europe was interesting! That's so generous and kind of crazy; the only thing that I personally would have found more interesting was if the kid had died tragically instead of having a heart defect and knowing he was going to die. If it were an unexpected death I feel like it would have tugged on the reader's heart strings more. For some reason this book didn't really get me feeling sad in any type of way, which possibly was the author's goal but I feel like if it maybe had been more depressing, it would have given the book a little more substance.
Over all, I don't really know if I would read this book again or recommend it to a friend because the book didn't really do much for me. The title made it seem more interesting than it actually was, and although the plot and basic idea of the book were cool, it takes more than that  to keep me entertained and involved. I like when a book makes me feel something or helps me reflect on my own life or society and this book just lacked that. You can tell that it was directed for a younger age group because of that lack of substance, yet it was hard to follow which is concerning because I read a decent amount and if it's hard for me to follow, it's going to be really difficult for someone who's younger than myself or someone who's a less experienced reader.