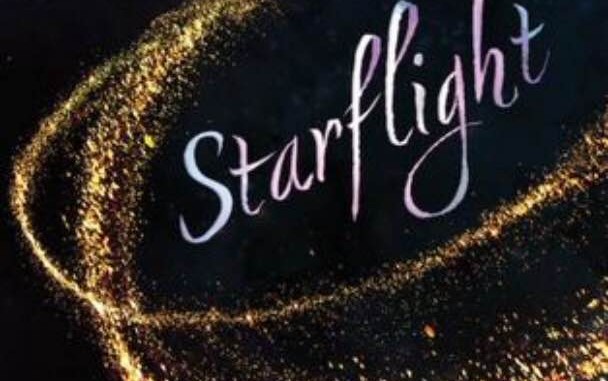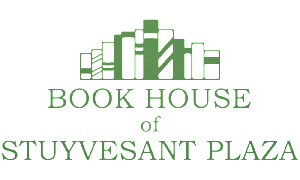 As part of our ongoing collaboration with the Book House of Stuyvesant Plaza, our writers have accepted the challenge of reading and reviewing pre-publication review copies of highly anticipated young adult literature. The reviews are posted here for our readers, but also will be sent to the Book House where they will hopefully be used to inform customers about the books they may want to purchase.We will try to publish one review a week for the spring.
The reviews contain spoilers, so be forewarned!
---
Starflight
by Melissa Landers
Published February, 2016
358 pages, Hyperion
Ever wonder what it would be like to live on a spaceship full of criminals? Well, there's no need to wonder anymore, thanks to Melissa Landers. Starflight is an action-packed novel that combines space adventure with a bit of romance and ties in themes relevant to YA readers at the same time, like social labels and inequality.
Solara Brooks is desperate to book a trip to the outer realm of the galaxy to find work after leaving her orphanage. Defined by her criminal tattoos back in Houston, Solara needs to get away if she ever wants to be free from her past. Even though Solara was the smartest student at her old school, she was "dropped her like a flaming brick the instant they found out about her felony conviction" (5). She manages to get passage on a spaceship as a servant for Doran Spaulding, her former classmate and son of one of the richest men in the galaxy. Solara and Doran never got along, and after Doran tries to dump Solara at a remote space outpost, Solara is forced to stun him and get passage on another ship–this time with Doran as her servant. It becomes evident very quickly, however, that the Banshee is not a normal ship. Solara observes on the first day of being on the ship that "clearly, she [isn't] the only one with secrets" (47). The plot thickens even further when Doran finds out that he, too, is a wanted criminal. From then on, Doran and Solara have to put their differences aside and work together to stay safe, and, in doing so, their opinions of each other begin to change for the better.
As well as having a compelling storyline, Landers manages to successfully insert many themes relevant to young readers. One of the biggest themes in the book is the idea of social labels and how people are often wrongly defined by one aspect of their character or appearance. For Solara, this aspect is her criminal tattoos across her knuckles. Before being picked up by Doran, Solara is rejected for possible servitude by countless passengers because of her tattoos. As soon as people see her gloved hands, they automatically assume the worst without asking questions. She is perceived as a criminal and nothing more. The reader eventually learns that Solara is not a true felon, but a girl fooled into making the wrong decisions. Solara's shipmates also struggle with labels and how society perceives them, as they are all fugitives running from the law for some reason or another. Renny, the first mate,  is especially touched by this concept, because he is a kleptomaniac who constantly steals from the crew and has to deal with the consequences. This idea that Landers incorporates is very important to younger readers who may be struggling with social labels in their own lives. Hopefully, it also teaches a lesson to readers that it is important to look past these labels. As Captain Rossi says, "'Inked knuckles don't mean much'" (78).
Landers also deals with the topic of economic and social inequality. Doran and Solara come from two very different worlds, and their backgrounds are evident in how they relate to each other and the rest of the world. Doran is heir to a huge corporation that produces fuel chips, which serve as currency in space. Naturally he's spoiled and, until he gets to know her better, talks down to Solara because of her lowly status. Early on in the book, he is described as "practically oozing indifference . . . as if the [ship] would wait for him" (4). Solara, on the other hand, grew up in an overcrowded orphanage and only went to school because she won a scholarship. Since there is little opportunity for her in Houston, Solara thinks that her best bet is to go to the lawless outer realm to work as a mechanic. She is jealous of Doran at first because he seems to take his money and status for granted. However, Solara and Doran's social barriers begin to break down as the novel goes on and they become closer friends. Still, the rest of the world is coping with a huge rich-poor gap. Clear parallels are drawn between hopefuls like Solara trying to get to the outer realm and twentieth century immigrants to America, as Solara soon realizes that the outer realm is not what she thought it was. Again, Landers does a great job in integrating this serious topic into a fun sci-fi story.
The only place where Landers' story falls flat is in the main characters. When the book starts, Solara and Doran have already known each other for a while because they were in school together four years ago. Readers usually want to be thrust into worlds that are already formed and see characters that have had lives before the story started, but in this case, it seemed like too much of a gap. Doran and Solara already hate each other when they meet at the space outpost and it is a bit hard for the reader to really understand why. Landers tells their whole background story, of course, but it just doesn't work to get the reader to know the characters enough. Because of this original disconnect, the characters are hard to relate to for the rest of the novel as well. Since Doran was made out to be so flat–just a rich boy who teased Solara in school–it is hard to see him later on as a dynamic character who isn't all that bad, and even harder to see him as Solara's possible love interest. Solara is written better than Doran, but still she is not as connected to the reader as she could be. Other than this flaw, Landers writes a strong story.
Melissa Landers clearly knows the recipe for a good story. Just mix space travel, romance, and a hint of space pirates and you'll get a compelling novel like Starflight. She beautifully blends an action-packed plot with mature themes and ideas that make this book perfect for YA readers of all types. Besides the characters that occasionally fell flat, Landers' story is definitely a must-read.