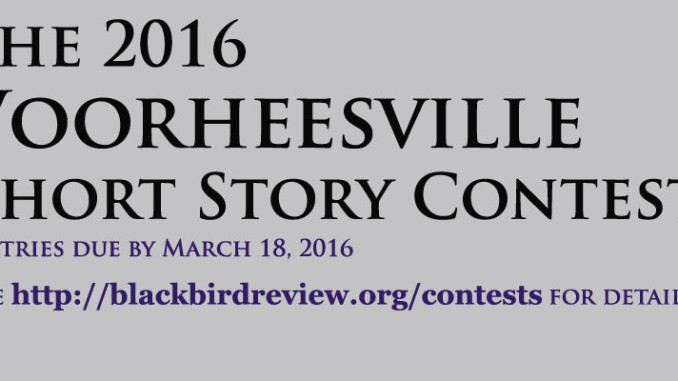 What to Submit: an original short story of no more than 5,000 words.
Who Can Submit? all current eleventh and twelfth graders currently enrolled at Clayton A. Bouton High School.
This Year's Theme: your story must, in some way, connect to the theme of The Red Winged Blackbird.
How to Submit: email your story to Mr. Stumbaugh at [email protected]. Stories must be submitted as an attachment in .rtf, .doc, .docx, .odt, or .txt format. Do not include the story in the body of your email!
Deadline for Submissions: March 18, 2016
The Process: all stories will be anonymously vetted by a panel of Clayton A. Bouton faculty and staff members. The top ten stories will be sent to a panel of judges from the College of Saint Rose MFA program, where they will be judged. All stories that go to St. Rose, regardless of contest outcome, will receive written critiques from the judges. The top five stories will earn cash prizes, and will be recognized at an awards ceremony at the end of the year.
Awards
1st Place- $500
2nd Place- $300
3rd Place- $100
4th Place- two $50 prizes