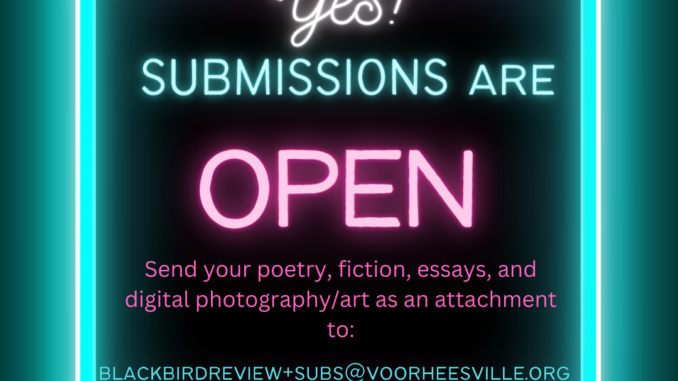 Submissions are now open for the 2023-24 school year. We are currently looking for fiction, poetry, nonfiction, digital art, and digital film or music from the students of Clayton A. Bouton High School. Submitting is as simple as sending an email to [email protected].
The deadline for pieces to be considered for the Fall/Winter issue is December 1, 2023.
All submission related information can be found on our Submissions page here.