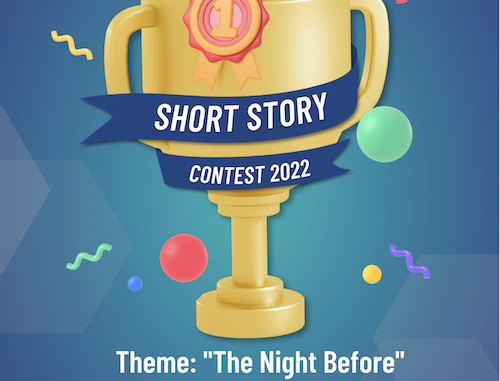 The Blackbird Review is excited to announce the 8th Annual Voorheesville Short Story Contest! Started in 2015, the contest seeks out the best short fiction from student writers in the 11th and 12th grades at Clayton A. Bouton High School. This year's theme, The Night Before, asks writers to imagine that liminal space between the concept and the execution, between the idea and the motion. Lots of things happen in the bright light of day, some good, some bad, but the really interesting moments, the set ups for all of those life events, are often traced back to things that occurred the night before. Whether insidious or joyful, inspiring or foreboding, the real story often takes place in the murky hours before the main events happen, and these stories should take us through these moments before the moments.
The prizes for this year's contest are as follow: $500 first prize, $300 second prize, $100 third prize, $50 runner-up prizes (2). Winning stories will be published on our website, and the top three stories will earn publication in the Spring 2022 print issue of The Blackbird Review. All entries should be emailed to Mr. Stumbaugh by midnight on March 18, 2022. All contest details are available on our Contest page.
Student entries will be read first at the school level, where a local panel of judges composed of faculty, staff, and administration from throughout the district will judge all entries in a blind reading (all identifying information of the author is stripped from the story). The top ten stories will then be read by our guest judge, Laurin Jefferson, who steps back into her role as judge for the fifth year. Laurin is a poet, visual artist, healer, oracle, activist, and educator who works to center the voices of Black women pedagogically and creatively. She earned her B.S. in English Education at Indiana University of Pennsylvania, her M.F.A. in poetry at the University of New Orleans, and is currently working toward the completion of her Ph.D. in English with the focus "writing practices: poetics, rhetorics, technologies" at the University at Albany, SUNY.
WInning stories will be announced the week of April 25, 2022.