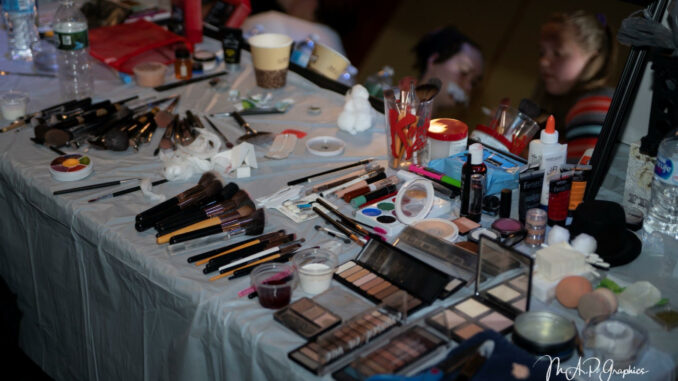 The 2nd Annual SFX Makeup Competition hosted by The Makeup Curio took place at Proctors Theatre in Schenectady on October 12, 2019. Ten Capital Region students and six adults were chosen to compete in the event. The theme "Twisted Tea Party" was announced two days prior to allow the contestants to brainstorm ideas and gather supplies for the competition. The sixteen competitors had to anticipate the secret item that was to be revealed fifteen minutes prior to the start.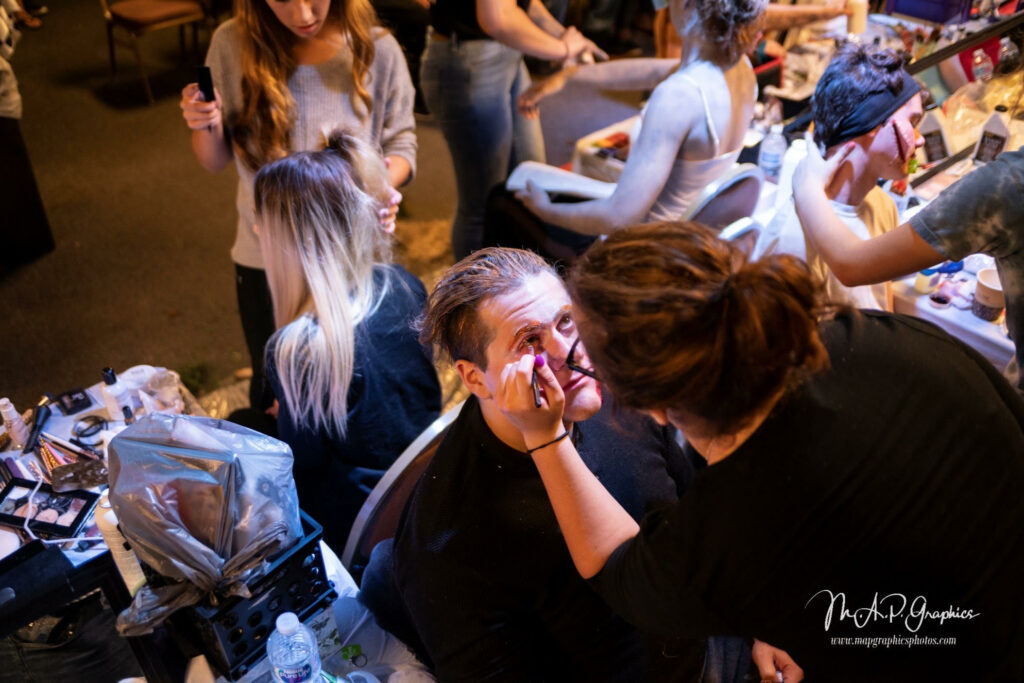 As the competition began, the mystery ingredient was revealed to be peppermint tea, and the announcer required that all elements of the tea be used (tea bag, tea leaves, and wrapper) in our design. The competitors were given fifteen minutes to brainstorm with their model on how these items could be used in their design. The artists and models prepared for the ninety-minute application countdown by arranging their supplies.
The smell of peppermint tea, liquid latex, and hairspray filled the small space as the sixteen contestants transformed their models into the scary characters they had imagined. The creatures began to take form. Many artists took the full time to find creative ways to incorporate all the required items to evoke a "Twisted Tea Party.".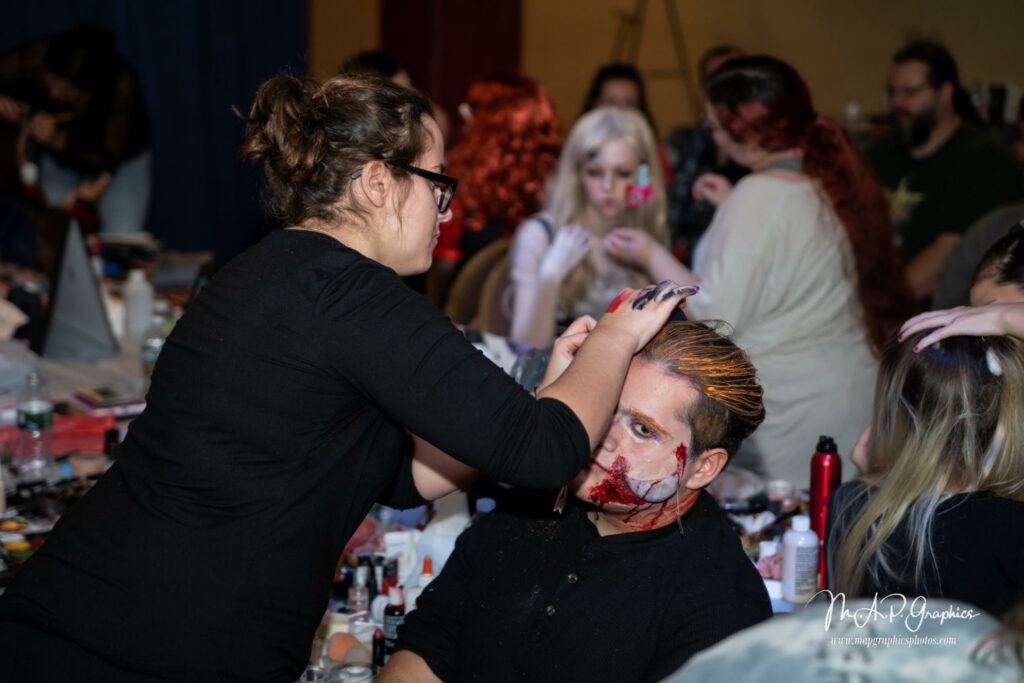 As time was called, the competitors lined up with their models to make a final presentation of their creations. Two by two, they took the stage, each artist giving a two-minute speech as the model displayed the ensemble of costume, hair, and makeup. The speech included a character name, an explanation of the character's look and how the tea was incorporated into the design. After all presented, they lined up and allowed the judges to come up for a closer examination. The top three were announced and given prizes as they took photos with the models. I looked up in surprise when I heard my name announced as the third place winner.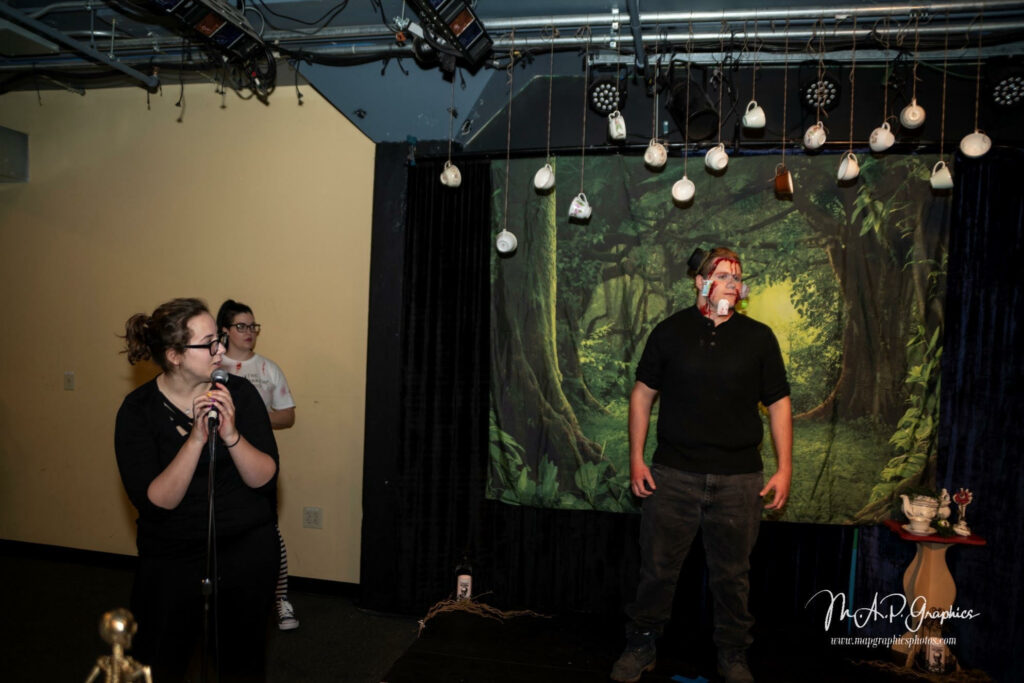 My design highlighted the Mad Hatter and his obsession with tea. I painted his hair, eyebrows, and eyelashes orange. The eyes were purple and green, using various neon, bright colors. I then glued a broken teacup to his cheek using liquid latex, giving the illusion that it was stuck in his face. To incorporate the tea, I glued the leaves to his top hat and used them to add texture to the stage blood. I used the tea bags by having one coming out of his mouth and another coming out of the teacup on his cheek.
Competing was an eye-opening experience. Never having worked with prosthetic makeup before, I had been increasingly nervous in the days leading up to the competition. Placing third was a triumph for me that defined the importance of special effects makeup to me.