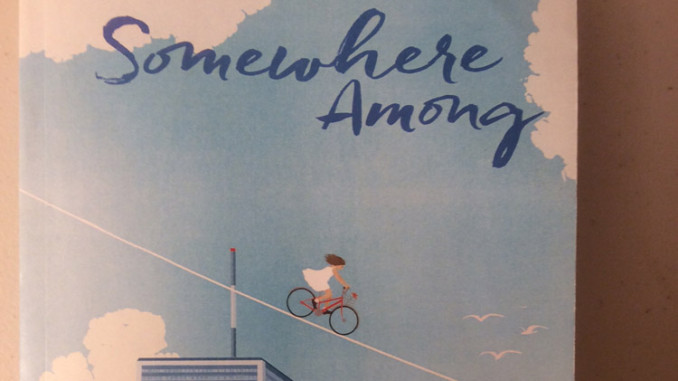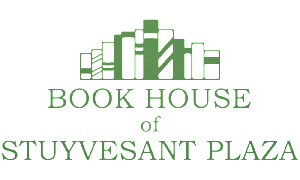 As part of our ongoing collaboration with the Book House of Stuyvesant Plaza, our writers have accepted the challenge of reading and reviewing pre-publication review copies of highly anticipated young adult literature. The reviews are posted here for our readers, but also will be sent to the Book House where they will hopefully be used to inform customers about the books they may want to purchase.We will try to publish one review a week for the spring.
The reviews contain spoilers, so be forewarned!
---
Somewhere Among
by Annie Donwerth-Chikamatsu
Published April, 2016
448 pages, Antheneum Books for Young Readers
Doesn't it feel nice to belong? For children and adults alike, there is a common desire to fit in–whether at school or at work, among family or friends. This desire is shared by Ema, the protagonist in Somewhere Among by Annie Donwerth-Chikamatsu. No matter where little Ema goes, she is different. Born to a Japanese father and an American mother, Ema falls hopelessly in the middle of two cultures. Currently living in Japan, bilingual Ema feels out of place and looks forward to visiting her grandparents in America every summer. However, she is taunted by Japanese children and adults alike and at times feels ashamed of her mixed heritage. Somewhere Among, told beautifully through free verse poetry, reminds us to stay true to who we are even in the most trying circumstances.
Somewhere Among changed the way I viewed certain events in United States history. This novel provided a refreshing new perspective on Japanese-American relations, by illustrating modern day reactions to historical events between the two nations. I am used to obtaining knowledge about history from American teachers and American textbooks. However, in Somewhere Among, the rocky relationship between Japan and America is still prevalent. The fictional Japanese citizens in the novel find it extremely difficult to forgive American actions from the past despite modern friendly relations. Annie Donwerth-Chikamatsu takes the reader on a whirlwind journey through history without ever taking a blast to the past–our characters in the present observe several "remembrance days" instead. This novel opened my eyes to just how many momentous events Japan and the United States share. Unfortunately, these events were usually negative. These events include the Japanese attack on Pearl Harbor on December 7, 1941, the American dropping of the atomic bomb on Hiroshima and Nagasaki in August 1945, and "Victory in Japan Day" on August 15, 1945 which marked the end of World War II. However, modern historical events are actually experienced, as the novel takes place in 2001. These events include the American sinking of the Ehime Maru off the coast of Hawaii (which I had never heard of before this novel), and the Japanese reaction to the September 11, 2001 World Trade Center Attacks.
Before reading Somewhere Among, I thought that a majority of the novel would be centered around September 11, 2001. The cover of the book prominently features the twin towers, and the attacks were alluded to on the back cover. Therefore, I was surprised when I had read more than half of the book and there was still no mention to September 11. When Annie Donwerth-Chikamatsu finally incorporates September 11, her perspective is culturally brilliant. Ema experiences her American mother's emotions and the fear of her Japanese grandparents and neighbors. The Japanese reaction is captured in a particularly poignant quote: "if America, falls, we fall." Even an ocean away, Japan (and the rest of the world) was paralyzed with fear. In the novel, Ema's grandfather checks the mail everyday before bringing it inside, afraid that it could contain anthrax. While Americans may have been the country that was impacted the most, the September 11 attacks also had a crippling impact on the rest of the world. On such an awful day, Ema, in an act of empathy wise beyond her years, wishes to be the American astronaut Culbertson: "the only American not on Earth on September 11."
By reading Somewhere Among, I learned more about the Japanese customs and traditions. One thing that struck me particularly was the level of cleanliness described in households. America is a very sterile environment–but not compared to immaculate Japanese households. After taking their shoes off at the door (something common in America), guests put on the pair of house slippers the hosts provide. If they have to use the bathroom, guests take off these house slippers and put on another pair of slippers that are not to leave the bathroom (I have not seen this yet in America.) Ema is shamed for having a miniscule hole in her sock. I shudder to think of what would happen if I wore my socks in Japan. I learned that celebrations do not call for a cake in Japan, but rather red rice. American birthday cakes and similar desserts are referred to as "Western cakes." Ema sleeps on a mat each night and a futon. On the first day of school, the side of her face is covered with the mat's pattern imprinted on her face. Japanese traditions I already had a background of appeared in the novel as well. Ema's grandfather, Jiichan, carefully waters his bonsai tree by hand everyday. He maintains such a level of care for it that he refuses to use a hose, even though it would make his job easier. Ema's grandmother, Obasaan, makes her a bento box lunch, turning the meal into a work of art that Ema later shows off at school. Somewhere Among is just a glimpse into these traditions, and the novel left me curious to know more.
I recommend the book Somewhere Among to anyone interested in the history of Japanese-American relations or learning about the Japanese culture. Additionally, I found the free verse style to be refreshing and particularly fitting for this novel. The novel is 440 pages, yet it breezes by in a blink due to its poetical nature and straightforward plot. Although the story is fictional, it could easily pass for nonfiction. The author, Annie Donwerth-Chikamatsu, seems to be writing from the heart. She dedicates this book to her children and Japanese-American family. Without a doubt, some of the experiences and struggles that Ema faced came from the author's childhood. I am glad that Annie Donwerth-Chikamatsu decided to share her story, and Ema's, with us.