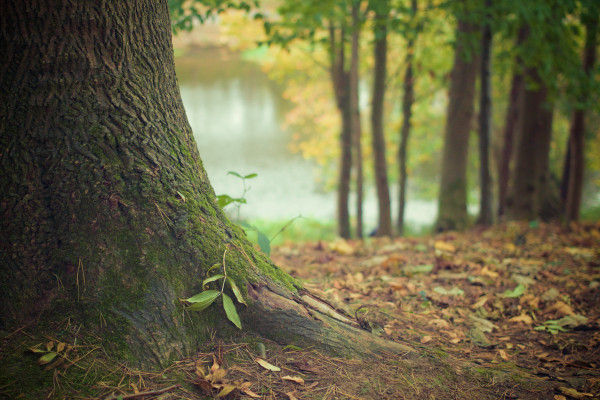 I believe that spending time outdoors is an amazing and irreplaceable part of childhood. I believe that scraped knees are good for the soul and that getting a little muddy is a good thing. I believe that making memories out in nature makes kids into kinder, more connected, happier people.
The love I have for nature probably has a lot to do with my own memories as a young child. Growing up in Central California, I was a stereotypical west coast kid. My skin was always tan, my hair was always sun-bleached, and I went everywhere barefoot. Our family went on road trips to places like Monterey Bay, where I got to see banana slugs and elephant seals up close; or to Sequoia National Park, where there are trees so wide that you can blast a tunnel into the trunk and drive through them, and so tall that you can't see how far into the sky they reach up.
Now that I'm a teenager, I channel my childhood love of all things wilderness into being a summer camp counselor. For eight weeks in the summer I work at Camp Weona, a sleepaway camp an hour outside of Buffalo that has over a thousand acres of hills and forest. It's the perfect place for little kids (and the not-so-little kids that work there) to run around, get dirty, and find their own unique love for the great outdoors.
One of my first weeks as a counselor I had twelve year olds as my cabin group. Throughout the week, there was a lot of drama between the girls, and they were reluctant to participate in a lot of the activities that the younger kids enjoyed. In an attempt to get our cabin to get along with each other, my co-counselor and I decided to take the group to watch the sunrise Pink Forest.
The Pink Forest is an area of the woods made up of old growth pine trees. It's about a two mile uphill hike from the girl's cabin village. It's called the Pink Forest because when the sun rises, the light reflects off of the red bark and needles of the pine trees and everything looks like it's glowing pink.
Saturday morning my co-counselor and I woke up our cabin at five am for the hike. Most of the girls complained, some of them even brought their blankets and pillows thinking they'd be able to sleep through the sunrise. When we got there everybody was too tired to talk; we just sat silently in the dusk waiting for the day to begin.
At around six forty five the sun began to rise. It was a misty morning, and the precipitation in the air made the sunrise even more bold and beautiful. Our girls watched as the bright salmon and coral colors danced among the trees, and the sunlight of the new day shined through the canopy. Still, nobody in our group was talking. But the sleepy indifference that could be felt from our group moments before had turned into speechlessness. When the campers went home that afternoon, I heard every one of the girls from our cabin mention their Pink Forest experience to their parents.
I have been going to Camp Weona for six years, first as a camper and then as a counselor. I've hiked to the Pink Forest for sunrise numerous times, but that sunrise is by far my favorite time. What made that dawn exceptionally beautiful wasn't the sunlight, it was the light radiating from everybody's smiling faces when they saw just how beautiful being outside really can be.