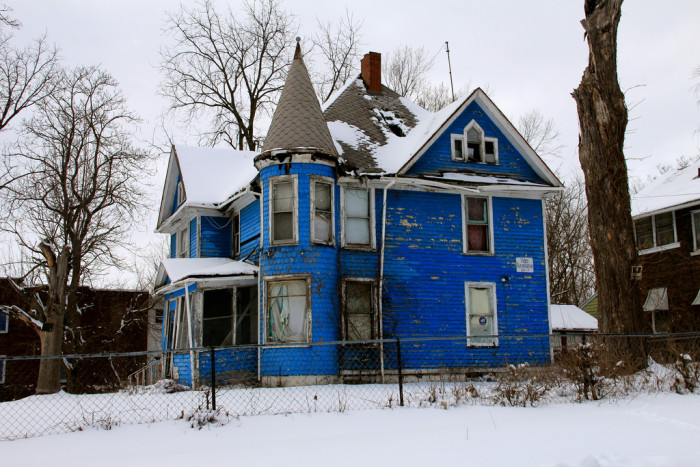 The house stood tall and wide.
It wore it's bright blue color with pride.
Yet, if you knew it's secrets, you'd be in for quite a big surprise.
It creaked late at night and its moans could be heard all around.
The moans of the dead still living, the ghosts upon the ground.