Welcome to the online edition of The Blackbird Review, Voorheesville's magazine of literature and the arts. Founded in 2005, the Review strives to showcase the best writing, photography, digital art, and music from Clayton A. Bouton High School students. On these pages, we hope to bring you the best creative work that Voorheesville students produce. We are a school club, staffed by high school students from the Clayton A. Bouton High School, and the work you see here is created and edited only by students.
2022 Short Story Contest Winners Announced!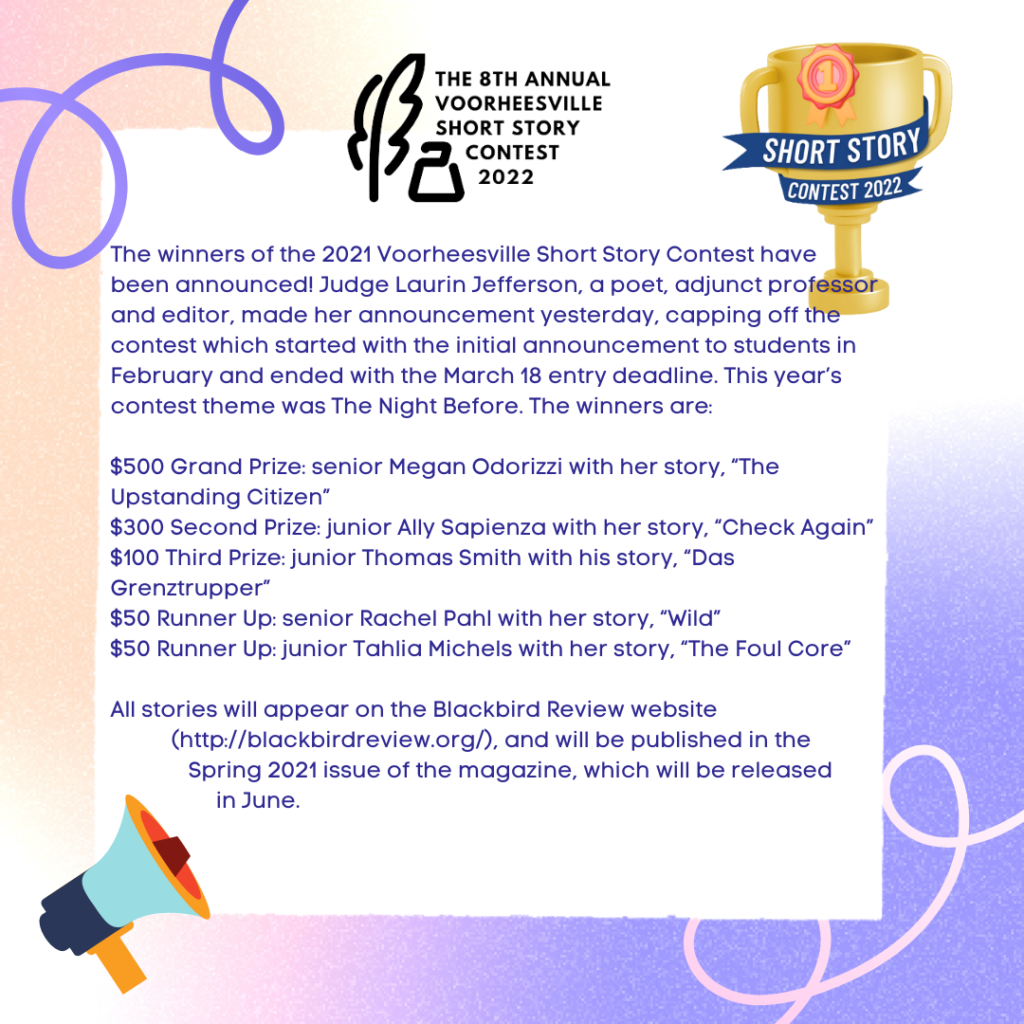 We publish the online edition of the magazine year-round, but also publish two print editions, one in the winter and one in the spring.
Enjoy the work that you see here, and enjoy this snippet from Wallace Stevens. We like it. It sums it all up for us.
"I know noble accents And lucid, inescapable rhythms; But I know, too, That the blackbird is involved In what I know." ~Wallace Stevens "Thirteen Ways of Looking at a Blackbird"
Feel free to check out all of the pages above. Information on what's happening in our world can be found on our blog, and information concerning our contests can be found on the Contest page. Submission guidelines are also above.